Join our class LMS (Schoology) by following the instructions on this PDF.
Seminar Description
People define food in various ways. Some of the traditional bush foods of Australian aborigines, such as grubs, for example, might be far from what Japanese or Americans would consider to be food. What is edible is culturally relative. This seminar will look at how food is viewed in its cultural and social context. Topics to be covered will include: food classification systems, the symbolic use of food, food taboos, and food and ethnic identity. We will also look at controversial and problematic aspects of food, such as eating disorders, obesity, GMO foods, and the relationship between what we eat and global warming.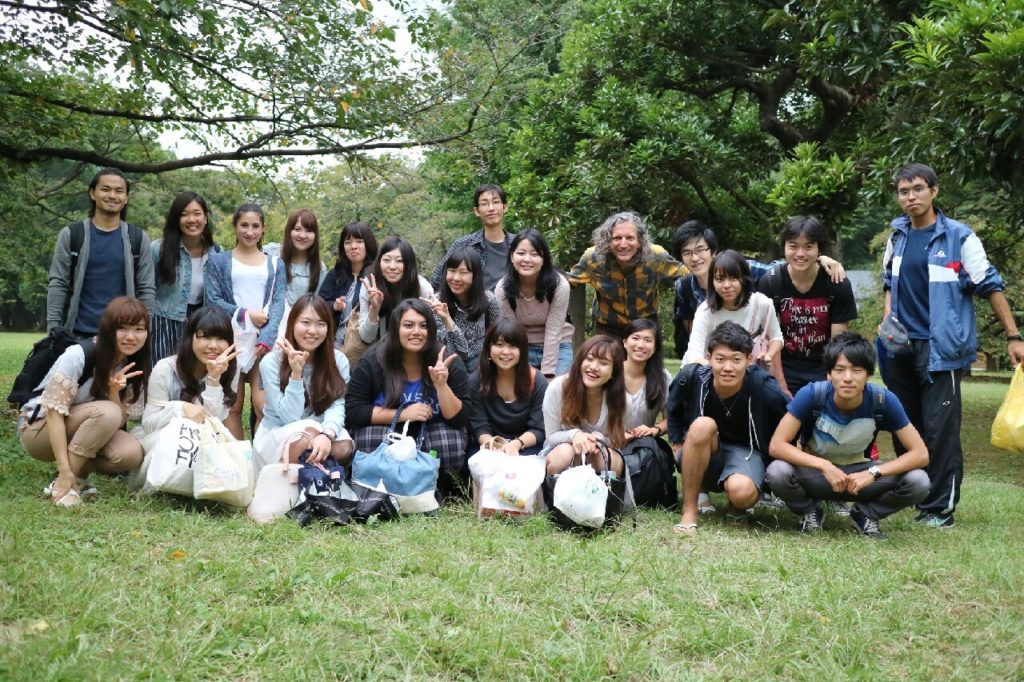 Process of Seminar
After the first few weeks of getting to know each other and trying to understand the complex range of issues surrounding food, a series of tasks will be introduced. These tasks will expose you to texts related to food, culinary customs, and cuisines of the world through multiple written (and oral/ multimedia) genres: blogs, short stories, documentaries, restaurant reviews, recipes, poems, and books. All of these works will be made accessible through tasks that students will do individually, in pairs, and in groups. Although this seminar has always begun with a potluck picnic at Yoyogi Park that students have had to plan and execute, the pandemic will force us to revise that plan. We will try to come up with a suitable alternative that is equally enjoyable, which we may be able to hold at the end of the semester instead of at the beginning.
Engaging tasks
These are some of the tasks that we will carry out in the course of the semester. Your teacher will explain each of them in detail at the first F2F class on October 7th.
Reading and analyzing award-winning food blogs
Using already-existing food blogs as models for our own personal food blogs
Learning about food culture in selected countries (from the book "Hungry Planet") and presenting on them
Reading and analyzing restaurant reviews
Going to a restaurant as an "undercover" reviewer and giving a presentation/ writing a blog post reviewing the restaurant
Having a contest to decide the best cookbook
Viewing and discussing segments from an excellent documentary on Food and Culture by PBS
Seeing and discussing scenes from various other documentaries about food
Choosing a food-related book and giving oral presentations on it throughout the semester
Giving a presentation with a partner on an assigned food-related poem
Here's how you will be evaluated in the seminar…
Creation of blogs and regular postings: 50%
Regular assignments related to food-related poems, books, and recipes: 20%
Creating food vocabulary flashcards: 15%
Presentations: 15%
Students will also be evaluated on their level of preparedness for class and how much they contribute to a good learning environment for others in the class.
Work to complete before our first F2F class on October 7th
Before the class, respond to this intake form: https://forms.gle/UhvDT1ZwSZgYRBGaA.
Also, there will be a few tasks for you to do on Schoology, the class LMS. So, be sure to join it by following the instructions on this PDF. Once you get onto our Schoology class, it should all be self-explanatory.
LINKS TO ARTICLES