Next Presentation & Final Essay, July 21th
Part 1:
The next presentation has been postponed to July 21st. It will be to report on your experiences in exploring the scholarly and professional potential of several social networking services that I introduced to you in class on July 7th. Scroll down to Part 2 to see the details about the final writing assignment.
Social networking sites can be used by students of foreign languages to increase opportunities for interaction with native speakers [see "Social networking for language learners: Creating meaningful output with Web 2.0 tools" by Robert Chartrand and "Online Tools for Language Teaching" by Jeong-Bae Son]. They can also be used by researchers or instructors to network and facilitate collaboration with colleagues [see "Teacher professional identity development with social networking technologies: learning reform through blogging" by  Luehmann & Tinelli].  In addition, language samples used in social networking platforms can be studied and analyzed as corpora [see "The Linguistics of Social Networking: A Study of Writing Conventions on Facebook" by Carmen Pérez-Sabater].
Here is a list of some of the social networking sites that I introduced to you:
example sites: Steven Pinker, Morten Hunke, Joseph Dias
example sites: Peter Robinson's page & Joseph Dias' page
Path (for communicating in small groups of people who know each other; similar to Facebook but "it's so personal, you don't have a profile").
example site: JALT Lifelong Language Learning Facebook Page
example site: Joseph Dias' "bookmarks"
Useful reference for using Twitter in ESL: Using Twitter as an ESL resource
There are some Twitter feeds that are useful to follow: Linguist List is one example.
Another one is a Twitter group of linguists: linguistics Twibe
Twitter and other social networking services can also be used to study language and language change As explained in this interesting BBC article
example blog on "Whaling" created by Dias to demonstrate to students how to properly paraphrase, quote, and cite sources.
Linkedin (You can put your CV online, colleagues can "endorse" you, and someone might offer you a job. You won't really be able to see the potential for this service until you join and begin using it. You will only be able to see the profiles of those who you are "connected" to. You can join professional groups and use the service as a sort of BBS, asking questions to experts in various fields.)
lang-8 (suggested by Nobumitsu): Users write something in the target language and native speakers provide corrections.
Other applications or services that are useful and can be used for collaboration among teachers and students:
On a different note, you've done some writing in this Kiso Enshu that might be publishable, especially the reviews that you wrote. If you polish up your reviews of ESL-related (or linguistics-related) podcasts, for example, you might consider submitting them for possible publication in the JALT Lifelong Language Learning newsletter. They are always looking for articles to publish.
Part 2:
Finally, also by July 21st, you should prepare a 400-500 word reflection paper on your understanding of professional development and how it was influenced by this Kiso Enshu. In that essay, reflect on all of the things that were covered in this course and how you think they may impact…
the remainder of your life as a graduate student.
your professional life after graduating.
your interactions with classmates and colleagues.
your lifelong learning…which is likely to continue even after you retire.
Special Lecture at the UN University on July 14th
At the beginning of the term, I mentioned that we would take part in one or two special lectures outside of the university. I hoped that one would be somewhat related to our academic fields, and the other would be of more general interest. We went to an event about variational linguistics by the sociolinguist Dennis Preston a few months ago. Next week, I decided that we will participate in another outside-of-the-university event. This one will not have anything explicitly to do with linguistics or language teaching, but will concern the world as a whole. It will be a lecture at the United Nations University entitled "Future Challenges for the United Nations," a conversation with Susana Malcorra, the Minister of Foreign Affairs of Argentina and candidate for the post of UN Secretary-General. Fortunately the event takes place at exactly the same time as our class, just across the street from our campus.
So, let's meet at the main gate at 6:20 PM on Thursday, July 14th and walk over to the UN University together. Political and academic life are not polar opposites, and it's not unusual for scholars to have political views and interests in the wider world beyond the ivory tower of academia. Actually, being able to pursue academic goals depends on a peaceful environment. One of the UN's agencies is UNESCO, which deals with education, science and culture. I saw a talk by the very impressive head of that organization, Irina Bokova, in May and she said that educating young people is the highest priority in ensuring that the next generation will be a peaceful one. So, politics and academic matters are intimately interrelated.
Hence, the relevance of this event to your studies. Noam Chomsky never found politics incompatible with a life of scholarship and he was politically engaged at the same time that he was the most important linguist of the 21st century. See an interview of him in which he talks about his political life, and his life as a linguist, at: http://www.rochester.edu/newscenter/conversations-on-linguistics-and-politics-with-noam-chomsky-152592/ .
So, once again, we'll meet at the main gate at 6:20 PM on Thursday, July 14th. Here are the details of the event:
Date: Thursday, 14 July 2016, 6:30 p.m. – 7:30 p.m.
Reception & buffet will follow
Venue: United Nations University, Just Across the Street from AGU
The United Nations University cordially invites you to attend "Future Challenges for the United Nations", a conversation with Susana Malcorra, the Minister of Foreign Affairs of Argentina and candidate for the post of UN Secretary-General. This event will start at 6:30 p.m. on 14 July 2016 at UNU Headquarters in Tokyo.

Susana Malcorra will join UNU Centre for Policy Research Director Sebastian von Einsiedel for a conversation on how the UN will have to evolve and adapt in order to meet the new challenges in the world. The conversation will examine what the UN must do in order to ensure that it maintains its relevance and legitimacy, maximises its impact, and delivers on the promises of its Charter during a time of global change and upheaval.

The UNU Conversation Series aims to foster audience participation: you are encouraged to engage with the speakers during the conversation and at the reception that will follow, where all audience members are invited to enjoy the food and drinks that will be served while exchanging ideas and making new contacts.
Homework for Thursday, July 7th
Your homework to complete by July 7th will be to write a cover letter and CV for an academic or teaching-related job. They must be targeted for a particular job that you find at…
http://www.monster.com/jobs/search/
Try some other job search engines on this page if you cannot turn up any promising jobs at monster.com:
http://www.cl.aoyama.ac.jp/~dias/EsllinksJOBS.html
I mentioned to you that I would find an example CV that is more appropriate for applications to academic or teaching positions. I found one at this location:
http://grandresume.com/data/124.en/167/Cuirriculum_Vitate_Sample.jpg
Here is the model CV and cover letter that I gave to you on Thursday: Models.
In addition to the models that I provided for you, you will find some good advice about résumé writing at the Purdue Online Writing Lab (OWL)'s résumé workshop: https://owl.english.purdue.edu/owl/resource/719/1/ and see some of their model CVs at https://owl.english.purdue.edu/owl/resource/927/1/ . Good luck!
Homework for Thursday, June 30th
I'm glad that you enjoyed the "Purple Potato" cookies (sounds like something the cookie monster would eat) and the coconut water.
Part 1: In our previous class, I demonstrated some podcasts for teachers and learners of English and linguists, Coursera courses, and YouTube #Education videos. Access, at least, one of each and, for next week prepare to…
Tell us the title of the Podcast, video, and Coursera course.
Let us know why you selected the ones that you did.
Describe the episode(s)/ video/ course and what you learned from them or about them.
From the perspective of a teacher or learner, evaluate the quality of the content, delivery, and usefulness.
If you are currently teaching, try to apply something you learned from a podcast into a lesson plan.
How do you think this podcast, video, or course can fit into someone's life long learning?
Would you recommend them to a classmate or friend? Why or why not?
Show us some highlights or features of the podcast, video, or Coursera Course.
Part 2:
Also, please revise your SurveyMonkey surveys to reflect the advice that you were given in class. Here's an interesting color survey that Honoka might look at (even though it has nothing to do with Sir Gawain and the Green Knight)… http://www.colorcom.com/global-color-survey
Homework for Thursday, June 23rd
PART 1: Imagining that you will carry out a survey or interview such as the one you're working on, write an informed consent document using mine as a model and referring to the model prepared by the University of Michigan as well. [Note that the University of Michigan's form is more detailed than what is usually required for research with human subjects in Japan, but it notes many of the important issues that need to be addressed in the informed consent process.]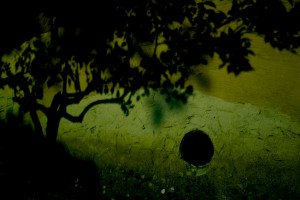 PART 2: Make a free "surveymonkey" account and experiment with it by trying to adapt your survey to an online format (if possible). Send me the link to your survey before our next class.
Here are some examples of some questionnaires that I prepared to investigate reading classes here at AGU. Through three separate surveys, we asked students, part-time lecturers, and full-time professors for their input. As you create your own online survey, use these as examples. Notice the demographic questions and balance of closed and open questions:
Reading Survey (for PT teachers)
Reading Survey (for full-time professors)
Homework for Thursday, June 9: Questioning
Using some of the advice and examples from the handout that I gave you from the book "English for Academic Correspondence and Socializing," I asked you to compose an email  (by June 9th) that politely asks the author of the book you reviewed for the previous class for clarification about some points AND for advice or guidance concerning your MA research.
In addition, you should give some feedback (peer edit) the review that your classmate prepared for the last class. Use post-its and/or write your comments and advice in the margins of the paper.
Also, here is the reading for our class on 6/9: asking questions PDF, from the book Social Research Methods, 2nd Edition, by Alan Bryman, OUP.
I have broken up the chapter so that various members of the class can present parts of it to the class, while also providing us with examples of their own and an evaluation of the content. We will conduct the class as a workshop that we'll be jointly conducted by all the members of the class, so, each student is encouraged to have his/her classmates try out the techniques and suggestions covered in the chapter. You should prepare a PPT on your assigned section. Here are the parts I will assign to you:
Hitomi: pp. 145 – 148 Open Questions
pp. 146 – 147 What is coding? Coding open questions
pp. 148 – 150 Closed questions
Honoka: pp. 150 – 151 Types of questions

EVERYBODY READS: pp. 152 – 157 Rules for designing questions
Hanako: pp. 158 – 159 Vignette questions
pp. 159 – 160 Piloting & pre-testing questions plus pp. 160 – 161 Using existing questions
Homework for Thursday, June 2nd: Writing Reviews
Your homework includes:
Rewriting your conference proposals based on the feedback you received from me and your classmate.
Writing a 500-word review of a book (or article) about an issue closely related to your research interests. Follow the examples shown on the handouts that were given to you last week.
Homework for Thursday, May 19th
PART 1:
Introduce to us the academic organization that you chose. This should be easy for Hitomi since TESOL holds conferences and it is an organisation as well, but Hanako may need to select an organisation for the sake of the presentation since the call for papers she selected for writing a proposal was (I believe) associated only with a conference, but without a corresponding academic society.
Imagine that you are a formal representative from the organization who has come to AGU in order to recruit new members. Therefore, your presentation should show the organization in its best light. Presentations should be no more than 10 minutes each–including Q & A. In addition to answering all the questions about it (listed below), you may make an emotional appeal by showing what is so exceptional about the organization using testimonials or examples of what the organization has done for individuals involved in it, such as the woman in this YouTube video who speaks about her first-time involvement in a TESOL conference in the U.S.:
The following questions will help you to EXPLAIN about the organization you chose. Research and prepare to introduce the organization to class.
How does one become a member?
When and where are its conferences or meetings held?
How can you become an officer and what roles do the officers have?
What are the organization's accomplishments to date?
Can you find any testimonials given by members of the organization? If so, show some of them.
What affiliations does the group have with other organizations?
What publications, if any, does the group produce?
Does the group have any professional development opportunities, other than conferences?
Does the organization help with job hunting? If so, how?
Is the organization involved in any social justice or volunteer activities?
How do the members of the group keep in touch with each other (for example, do they have a mailing list, Facebook page or Twitter feed)? What sorts of messages are posted on them?
What do you think about this group and can you see yourself as a member?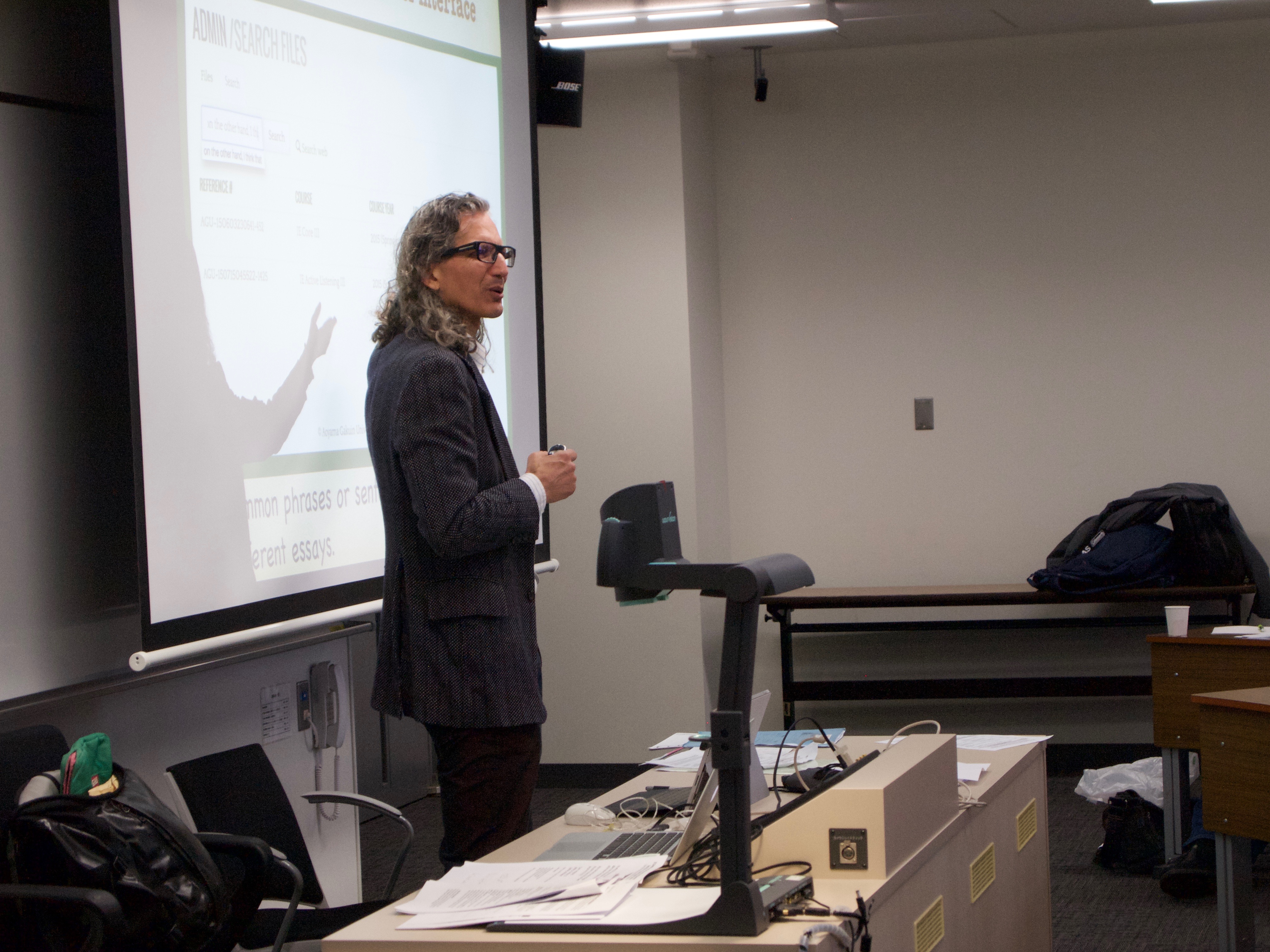 PART 2:
During our next class, before you hand in your proposal to me, we will give each other some peer feedback using a rubric that was prepared by TESOL for judging proposals. I know that the rubric is not completely applicable to proposals for presentations at linguistics or pragmatics conferences, but we will use the parts that are relevant.
Here's the rubric:
http://www.tesol.org/docs/default-source/tesol-convention/tesol-2017-call-for-participation.pdf?sfvrsn=2 (you'll need to scroll down to find it). It might help you to write a better proposal if you look at the rubric before you begin writing it.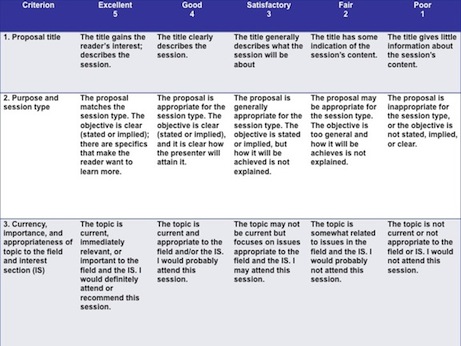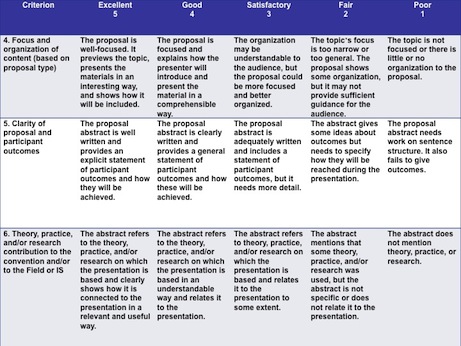 Assignment to prepare before April 28th
We will be meeting in front of the Soken Building on Thursday at 5:30 PM and set off to the Dennis R. Preston lecture together. In the meantime, please explore the two PDFs listed below. One of them is a review of a book that was written by Preston, Variation in Indigenous Minority Languages and the other is a journal article that replicates a study previously conducted by Dennis R. Preston. The review provides a good model of a genre of writing that we will be trying our hand at later in the semester. The journal article offers an example of many of the features that will be a part of your MA thesis (literature review, methods section, results, conclusion, appendixes, selected references, figures and charts, etc. Read through them so that you can have an idea of Dennis R. Preston's work. Write down five questions that come to mind that you might ask the speaker if you have an opportunity. [Don't worry…I won't force you to ask him those questions during the Q & A.]
Remember that, by May 12th, you will have to make an outline for a conference proposal that will be based on the "research" you did in preparation for our April 21st class.
Hitomi will be writing her proposal for the 2017 TESOL Conference.
Hanako will need to choose a suitable linguistics conference with an open call for papers using the Linguist List.
On May 12th we'll do a simulation of a JALT Conference.
Assignment Due April 21st
Yesterday we discussed the two readings on methodology and I assigned each of you some data to analyze. Hitomi will work with the data contained in three files I am attaching to this posting, and Hanako will work with some concordance data.
Hitomi should try her hand at categorizing and, possibly coding, the data in the three attached files. I included the link to the results of the entire survey for reference purposes.
Hanako will need to use the online concordance site to create a concordance of two, or more, phrases of her choice and try to categorize them according to what she determines to be helpful in understanding the environment in which they occur and variations in usage. On the 28th of this month, we will attend a lecture that deals with sociolinguistics. So, you might also consider such sociolinguistic concerns as differences of usage between groups separated by particular social variables (e.g., ethnicity, status, gender, level of education, age, etc.) in so far as you can determine those features in the data.
These are the three password-protected Word files for Hitomi:
First Assignment
It was a pleasure meeting both of you yesterday evening, Hitomi and Hanako. This is the page where I'll be posting weekly readings and assignments. Here are the readings from the first chapters of the two books on research methodology (esp. qualitative research). Read them before next Thursday and I'll be adding some questions here shortly regarding their content.
Also, please prepare a statement (no longer than one side of an A4-sized sheet) about what your current thinking is regarding your research plans and what you eventually intend to write your MA thesis on. It is certainly all right for your plan to change somewhat at a later date as your knowledge of the subject expands and you see wider possibilities. I'm just interested in the current state of your thinking.
Questions about the readings
[You only need to underline the relevant parts in the chapters and write some notes in the margins. No need to write the answer out on a separate paper.]
Mapping the Field
— Uwe Flick
What is triangulation? (p. 4, 11, 12)
What are some of the fields in which qualitative research has established itself? (p. 4)
What is an example of how tools and methods are sometimes mixed up in studies that purport to be doing qualitative data analysis? (p. 4)
What does Flick list as some of the types of data used for qualitative analysis? (p. 5)
Looking at the complicated definition of qualitative data analysis that's given on p. 5, what do you think are its key aspects? Which do you think might be relevant to the MA thesis research that you will eventually conduct?
What does Flick describe as the three aims of qualitative data analysis? (pp. 5-6)
What are three approaches listed by Flick of analysing social phenomena? (p. 6) Which (if any) do you think might apply to the research that you are going to conduct?
What are some of the intercultural considerations that must be made when research methods are applied in various cultural contexts? (p. 9) Do you think these considerations would have any bearing on your research?
What are the steps of the research process? (bottom of p. 9, top of page 10)
What might be the problem with methods that are too formalised or too intuitive? (pp. 12, 13)
Theory and Method in Qualitative Research
— David Silverman
What does Silverman list as the basic concepts of research? (p. 1)
What are theories and what are some examples of them that the author presents? (p. 1)
Silverman differentiates "methodology" from "methods." How are they different? (p. 2)
What does Silverman cite as the two basic errors made by beginning researchers? (pp. 2-3)
What are listed as the four major methods used by qualitative researchers? (pp. 8-9)
How can those methods be used differently in quantitative and qualitative research? (pp. 9-10)
What does Silverman mean when he says that the qualitative research approach emphasises "authenticity" over "reliability"? (p. 10)