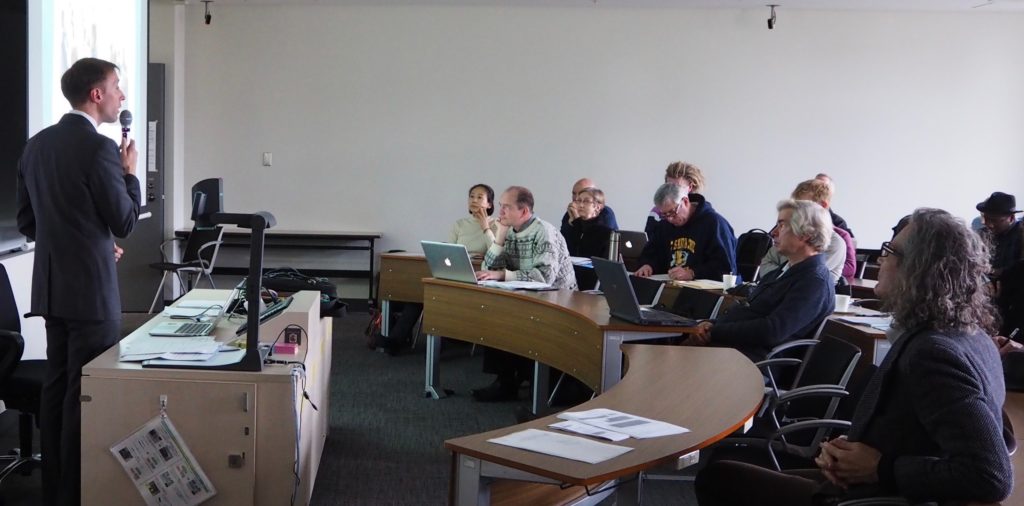 For the last 28 years, the Integrated English Program (under the auspices of Aoyama Gakuin University's English Department) has held annual faculty development events for new and continuing teachers in early April. The program's coordinators, senior teachers, and those newer to the program, share the responsibility of presenting on panels and giving workshops. It has been a way for teachers to share their expertise while gaining knowledge and inspiration from their peers.
This year's IE Orientation for teachers will features talks by 15 speakers on topics related to issues in online teaching, drama in the classroom, and how to get the most out of discussion, reading, and writing activities.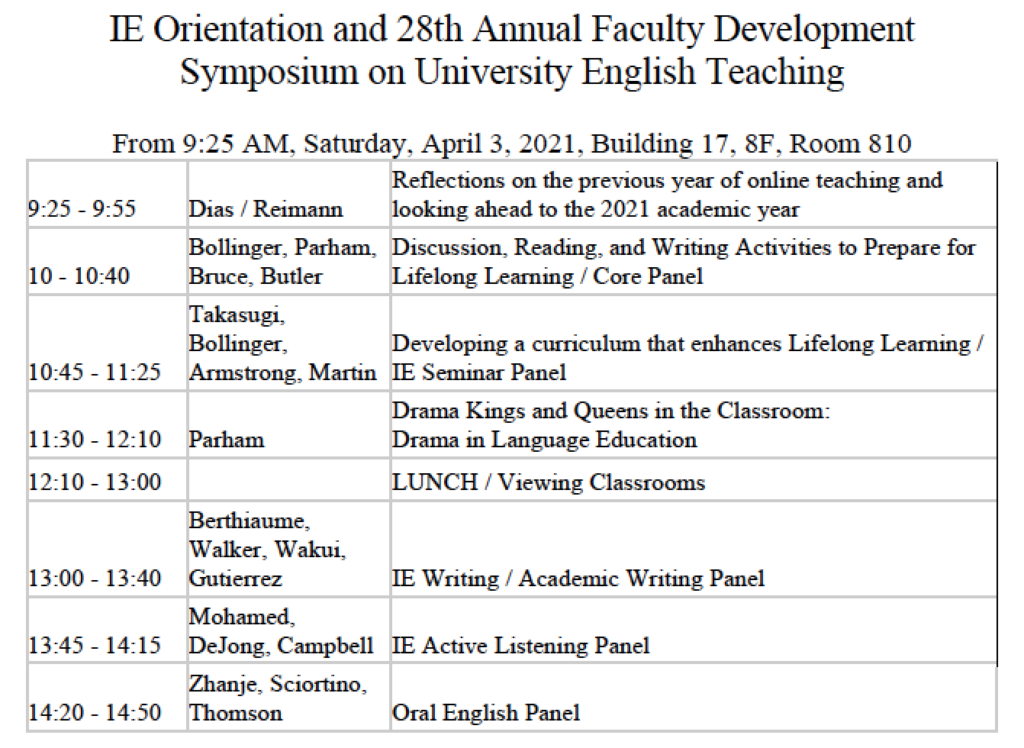 Click here to see the full schedule in PDF format.